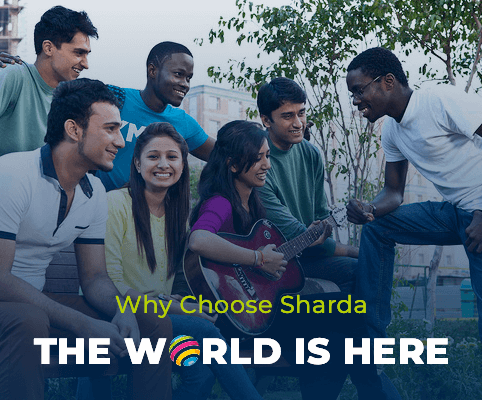 Sharda university is the India based global university. In sharda university the student from several countries come to complete their quality education in india and to take the indian exposure , In the global context too sharda university is one of the top ranked in world and also ranked in india which you can check from official website too. Sharda university many coarses are affiliated or you can say you are allowded to do from sharda university , which you can check from the website of TU. Specially we think you are here to check the fee structure of the university.
University is located in the Greater Noida , one of the managed city of the india and here are so many collages nearby so the area is a bit expensive than normal india .
Coarse fee structure:-
You can check the coarse structure by your own, i am not directly mentioning here because if it changes then you can blame me so i am teaching you the way to check the coarsee FEE structure from website.
STEP 1:- visit https://www.sharda.ac.in/
Step 2:- Then click on Find programme
Step 3:- Click on keyword if you are sure about your coarse otherwise selct the graduate or which level
Step 4: Then select your desired coarse For example :- Btech civil
Step 5:- Then new window will popup where you will see the fee structure of the desired coarse in coarse fee section.
Step 6: IF you are seeing this post from Nepal bhutan india maybe other too also then you have to pay INR amount and if you are looking this outside this all countries then you have to pay the USD payement.
Step 7 :- In starting there is extra 20k as expenditure as security deposit and other topic.
HOSTEL FEE STRUCTURE:
There are multiple hostel in sharda university which prices differs from room size number you are staying facilities you want to adapt and so on ,
To verify the hostel fee while you are looking this post please confirm to university once or you can visit the below link
https://www.sharda.ac.in/admissions/hostel-fee
All the information provided here are according to the date of 10/12/2021 if anything changes or you got different than this then please feel free to consult with universitry . I am not liable to responsible for any changes.